Yesterday we started the Open Data Cooking Workshop at Aalto Media Factory in Helsinki. Together with twelve participants we embarked on a journey through local open data, food and data representation with culinary means. In the morning we gave short introductions into the different disciplines like Open Data in Finland by Miska, principles of cooking and Finish cuisine by Antti and data visualisation by Moritz. See more documentation on the Data Cuisine site.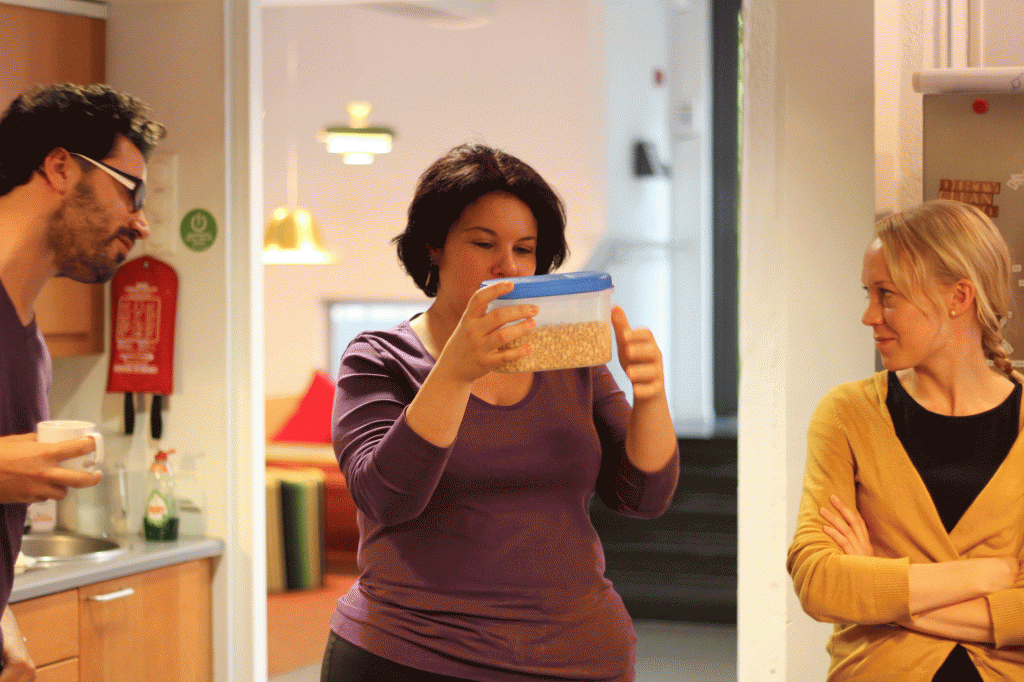 Participants introducing themselves by presenting cooking ingredients that they brought.
First exercise: Pick two topics and four ingredients and find relations. Make up a dish that could represent that subject.
Brainstorming in groups and data hunting.
Tell me what you found.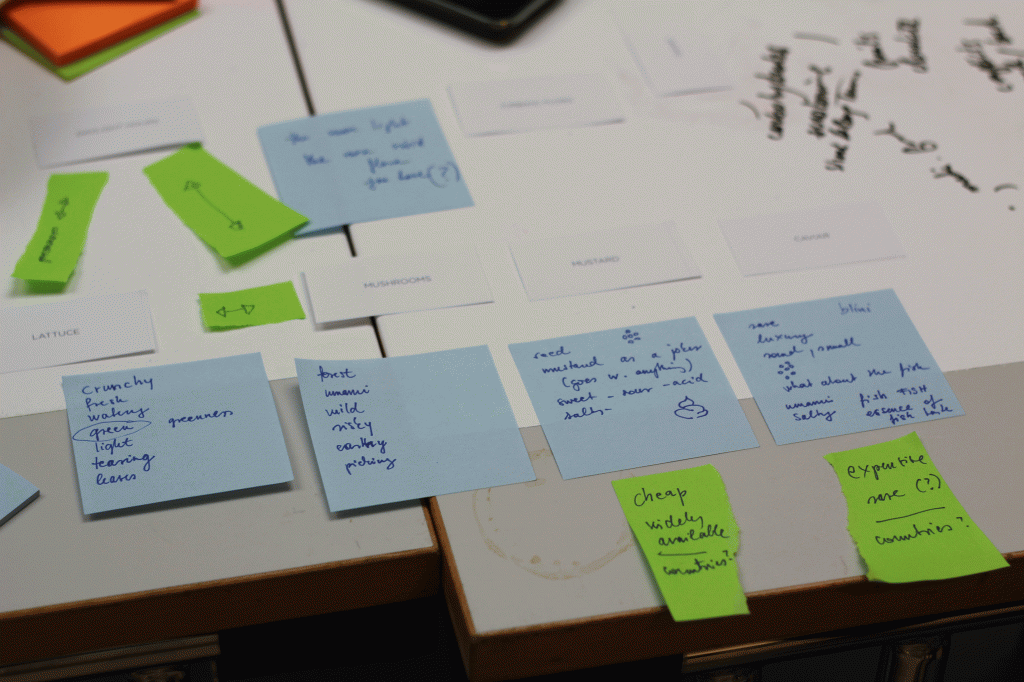 Getting deeper and deeper into it.

First sketches of dishes.